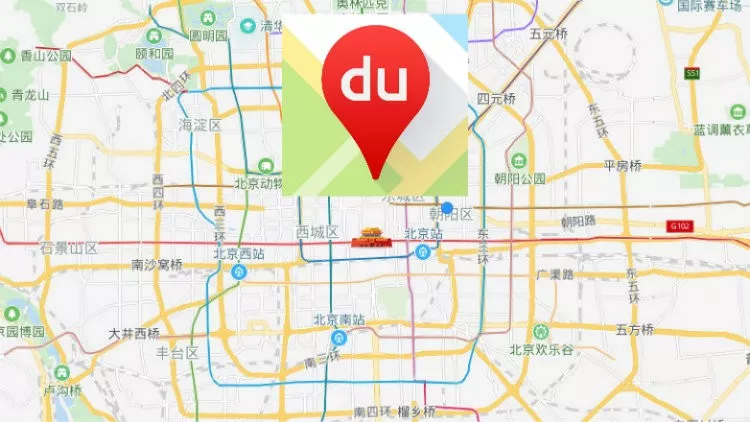 Get around Beijing faster and better with these Baidu hacks

Oh, Baidu maps, how we love you. You've rescued us from all sorts of Beijing dives, hutong dead ends and 'oh cripes I'm going to need to cross this ring road'-type travel disasters and, as you're made by China's biggest search engine, you're stuffed with the kind of essential information that Google Maps just can't provide. All without a VPN.
But even the biggest Baiduster, as we're now calling ourselves (just go with it), can still up their Beijing maps game. Here are nine extremely useful things that you might not realise the map's app and desktop version does. If you know all of them already, give yourself a big pat on the back – you are already a winner at Beijing and at life.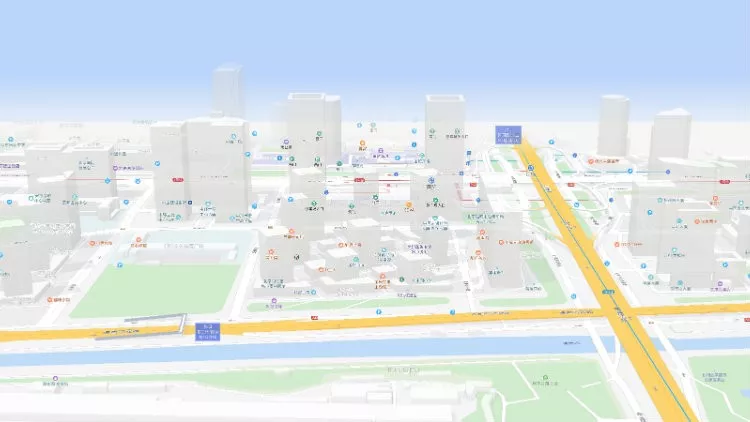 Beijing is, increasingly, sprawling upwards as well as outwards and that makes Baidu's 3D option increasingly useful. On the Baidu maps app, you can turn it on by clicking the 图层 icon towards the top right, and selecting the 3D option on the top row of the menu that pops up (see screenshot below).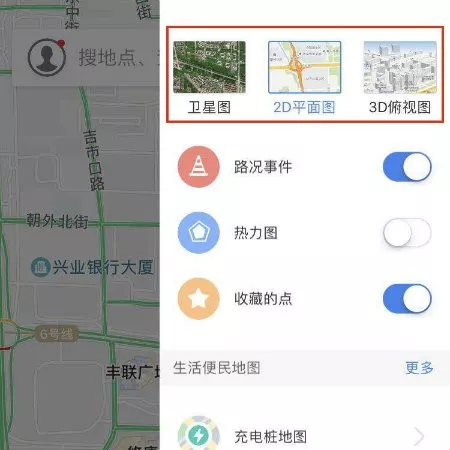 Once it's on, just search for venues as you normally would and the function will reveal just why you can't find that bar you've been looking for on ground level. Pretty handy, if, for example, you happen to be looking for China Bar at the Park Hyatt Hotel, which is on the 65th floor. That's a problem we have all the time. Because we're pretty fancy.
2. All the public transport options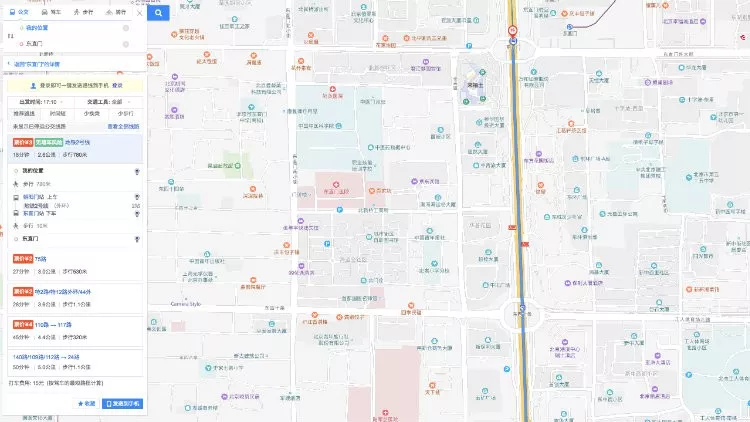 Sometimes the quickest way to get around in Beijing is to take a combination of subway and buses. But who's got time to plan all that? Baidu, that's who.
Tap the 路线 button then just type in your start point (or just use your current location) and the destination name to get a wealth of public transportation routes. You can even just tap on the map rather than type a name, by hitting the 地图选点 button. It's all in real time – if your trip starts at night, it only shows operating bus routes, for example – so that you can see which option really will be quickest as you zip around the city. Or you can change the times to a future date.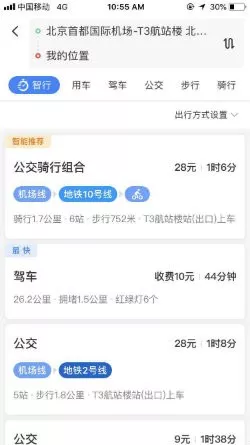 We also like Baidu's walking direction options. In Beijing's sometimes insane traffic (more on that later) walking is often the fastest way to get around town and Baidu gives the quickest route, rather than the most obvious, making it easy to have a wander through some of Beijing's hidden hutongs in a useful way that also gets you where you're going.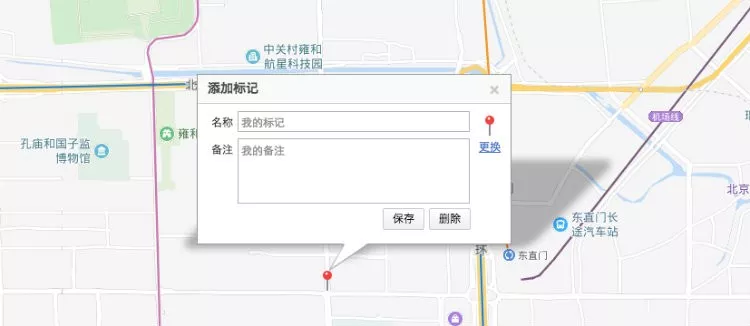 Mark your favourite venues and routes to keep as a stock information to easily dig it out when going the next time by dropping a pin on Baidu's desktop version. You can share pins, find directions to and from the custom-made location and even search in a radius around it. Here's a search for hotels near our pin, for example.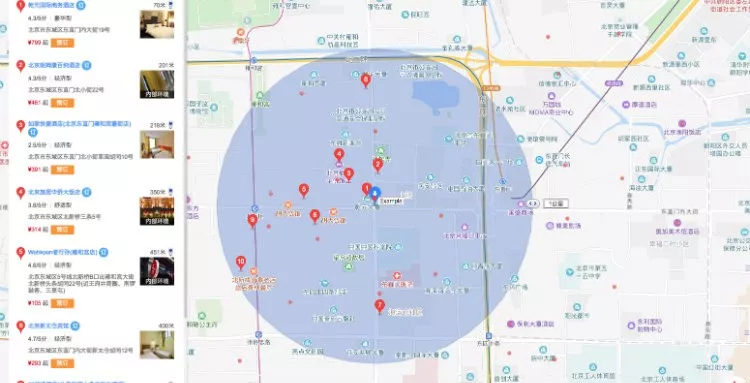 You can do this same thing on the Baidu app, though the pin looks more like the new style Google pin, unlike on the desktop where it looks more like, ahem, the old style Google pin. The app pin also often has a cool eyeball view into the 'real' world – when you drop the pin, you can see the street view and then share that with your lost buddies (see below).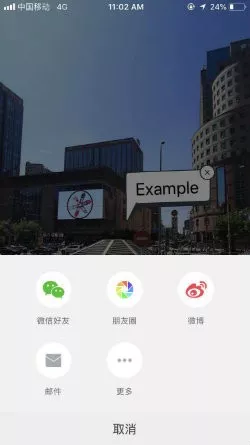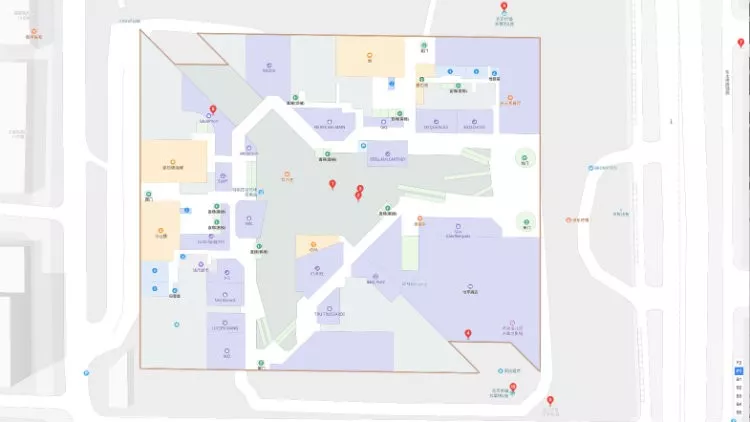 In the Baidu app, another great way to save a venue is to star it. Say, for example, you're always heading to or from Beijing's best shop Brompton Junction, because you're just that into folding bikes, you could click the star icon to keep it on your map.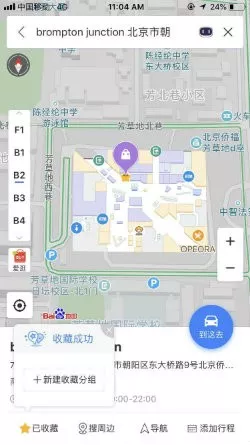 The star will remain visible as you zoom in and out or do different searches so it's also a useful way to orientate yourself.

'Oh it's 6pm, it'll be quick if I just grab a cab' said no one in Beijing ever. Traffic jams are a headache here, especially in the morning or in the early evening rush hours. Avoid them (or at least try to) with Baidu's real-time traffic layer.
On the desktop version (above), you can also look ahead at the typical traffic patterns to work out whether you're likely to be late even if you go at 11am on a Tuesday (answer: probably). In the app version, look for the 'traffic light' icon, 路况, at the top right to turn it on then ditch those red roads whenever you can (pictured below, with a helpful red arrow added by Time Out Beijing, not Baidu Maps).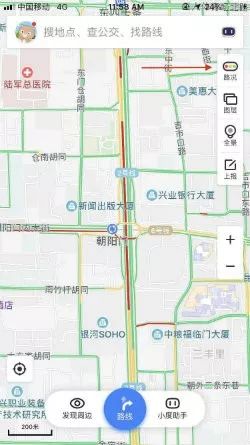 6. Check out even more traffic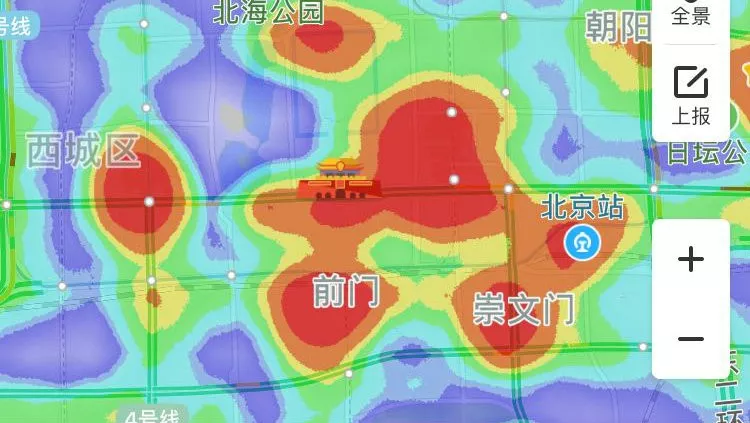 Baidu's app also has a cool heat map function showing busy areas. To turn it on, use the setting button below traffic (图层) and look for 热力图.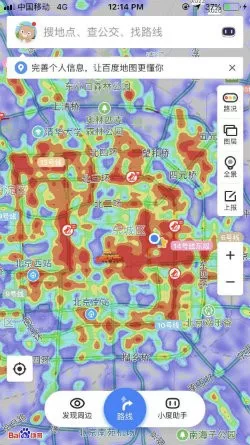 This isn't actually that immediately useful. It's just kind of awesome.
7. Inside look at great monuments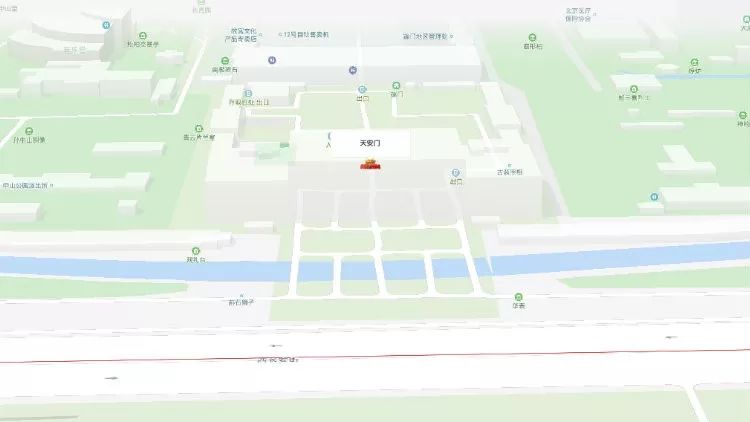 A feature that actually is useful and awesome is Baidu's view of the Forbidden City(and other major sights such as the Summer Palace and Temple of Heaven).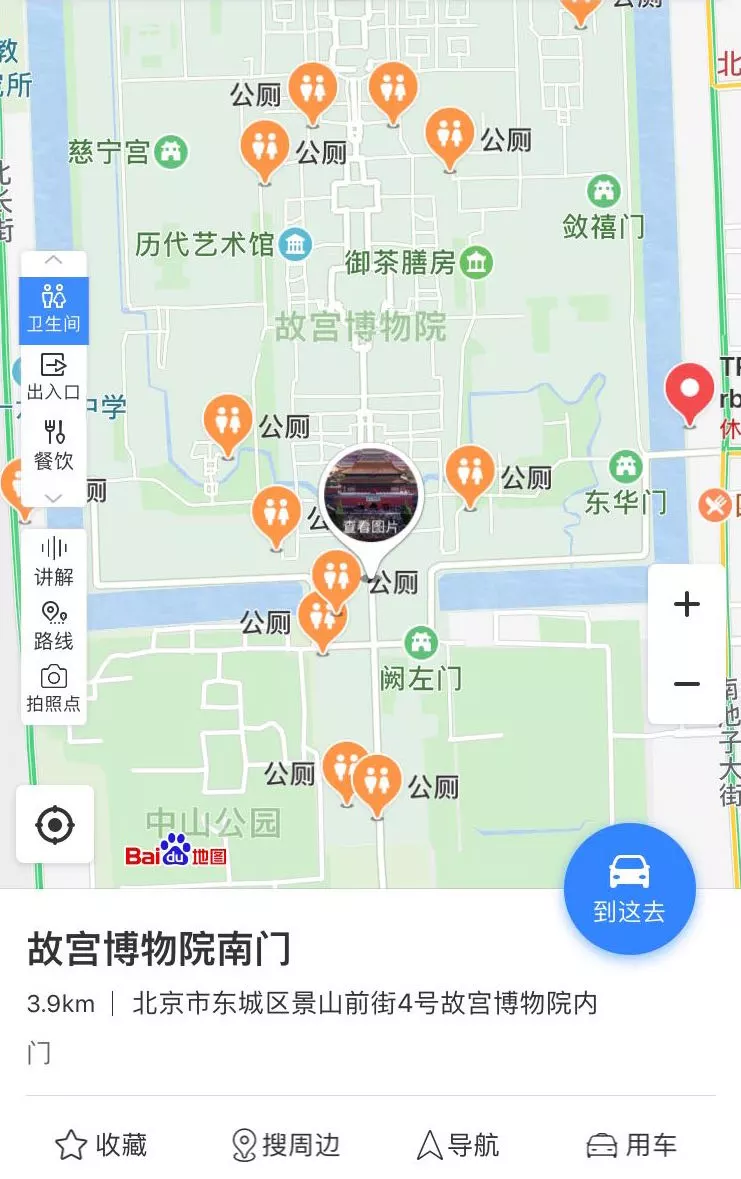 The map is insanely usefully detailed, showing the names of all the different temples in the complex. You can also find the nearest bathroom, place to eat or drink, find the quickest route around, listen to (Chinese) explanations of major attractions and so much more. Almost anything, really, except the option for a Forbidden City tour narrated by Roger Moore.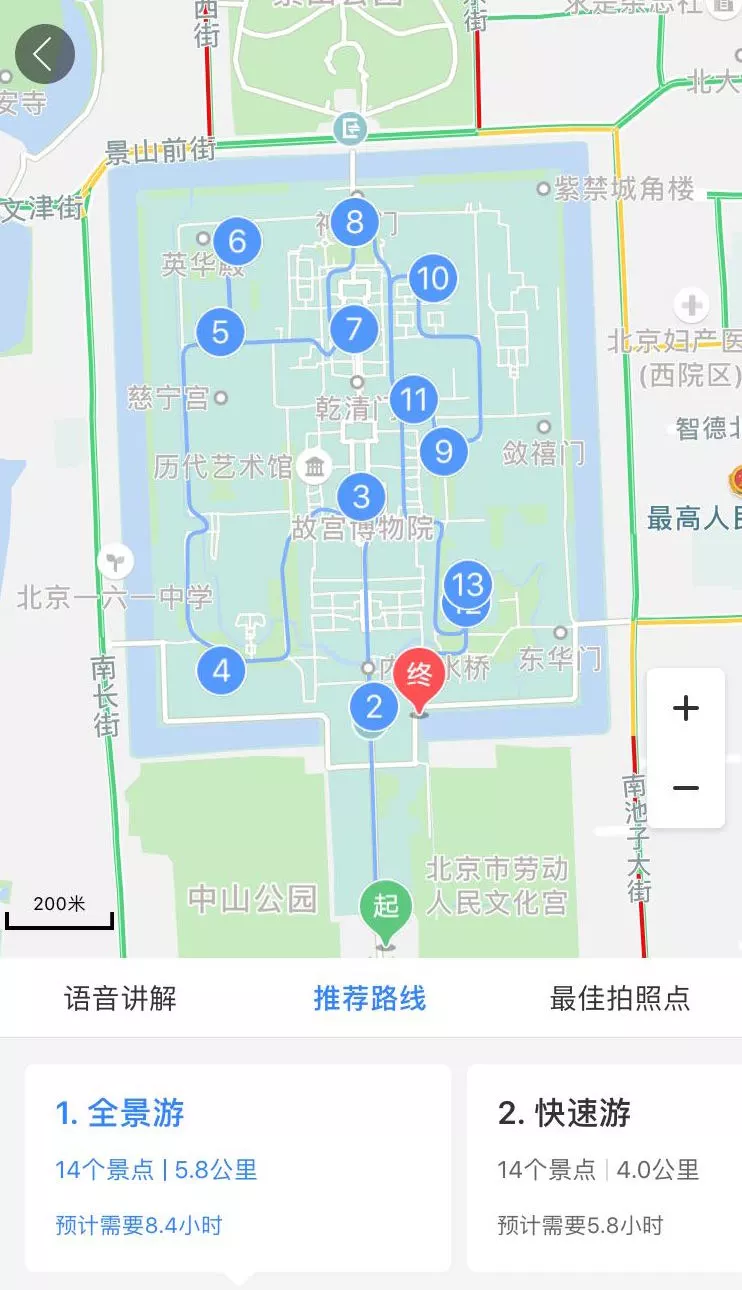 It's not only good when you're having one of those 'where are the clocks again?' moments, but tells you opening times and ticket prices as well.
8. Find movie times near you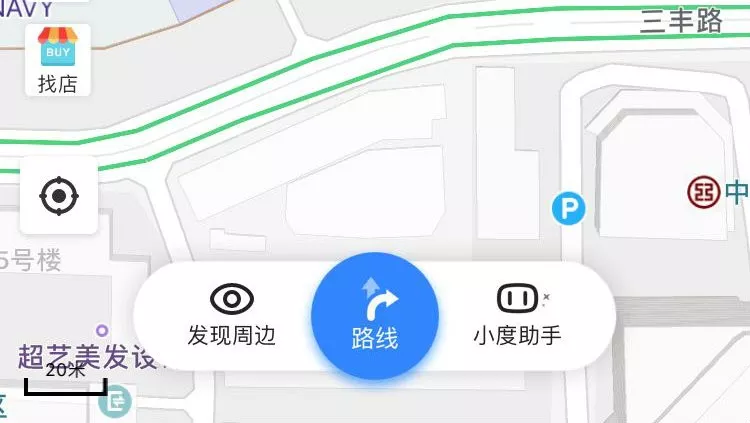 Never worry about missing the blockbusters again. With Baidu Maps' search function, you can now find cinemas near you and the showtimes for all your favourite flicks. You can then very handily choose your seats and buy your tickets right then and there (given you can read the Chinese characters).
Click on the eye-like search button, 发现周边 (see image above) at the bottom of the app and scroll down for movie reviews, cinemas near you, hotels near you… Basically, find anything you could ever imagine and more, within walking distance because you can find everything and anything on Baidu maps.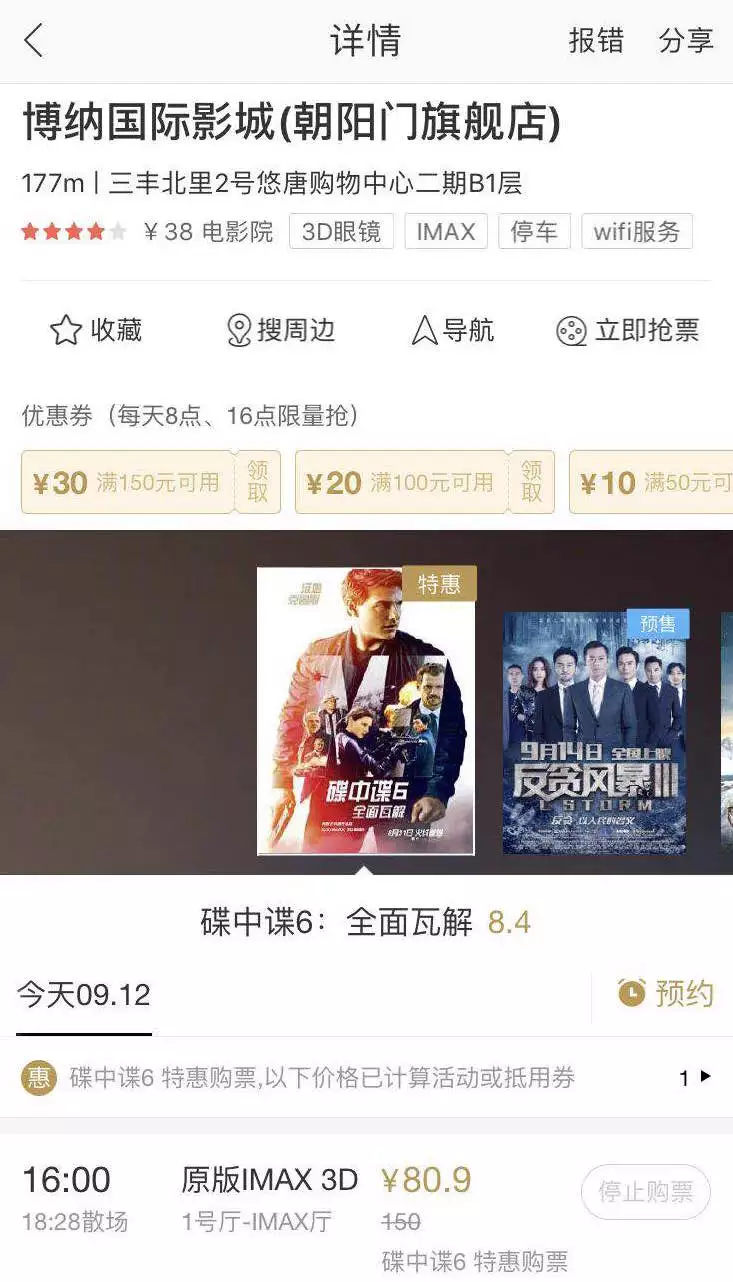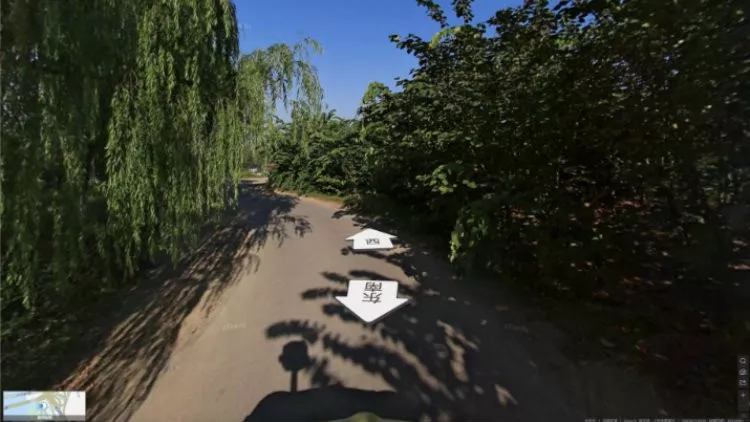 An oldie but a goodie. Click on the Baidu icon that looks like a cyclops robot, 全景, the third button down at the top right, to get street view going all around Beijing. As well as being super useful, it can tell you what the city looks like on a blue sky day even when the AQI is 400+.