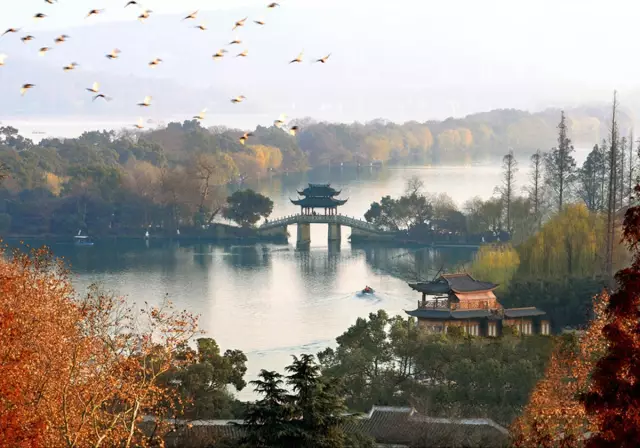 Getting to Hangzhou might be easier and quicker than traveling to one of watertowns nearby Shanghai. It's a city that's rich in history, blessed with plenty of easy-access nature and parks and is a haven for gourmands looking to delve into Jiangzhe cuisine.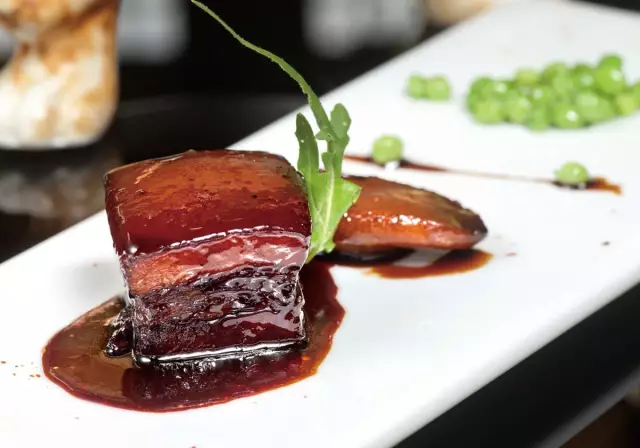 Take the high speed train from Hongqiao Railway to Hangzhou East—it's only an hour's journey and RMB73 if you purchase the regular seats ahead of time. From Hangzhou East station it's only RMB50 by taxi to Guangfu Lu Food Street in the city center.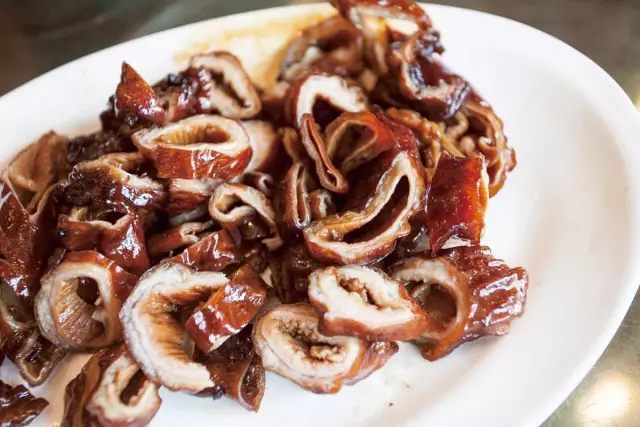 Where to Eat in Hangzhou

Be sure to eat some Hangzhou-style braised pork belly (东坡肉 dōng pō ròu), pan-fried then red-braised; Beggar's Chicken (叫花鸡 jiào huā jī), whole chicken wrapped in lotus leaf and cooked in clay; and Dragon Well Tea Shrimp (龙井茶虾 lóng jǐng chá xiā), shrimp stir-fried with Longjing tea leaves. Most of these are available at Zhi Wei Guan, a local favorite. There are many locations in Hangzhou as there are in Shanghai.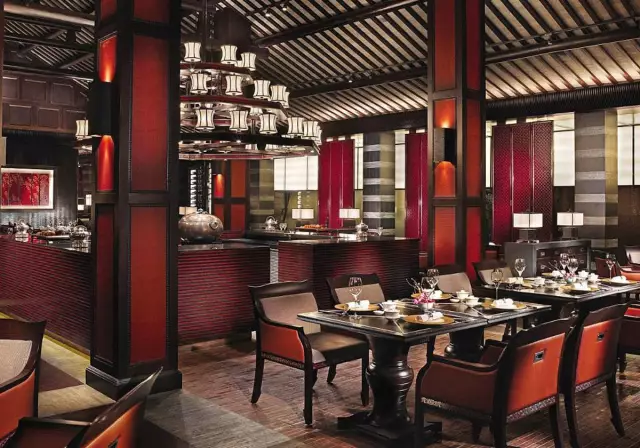 Instead, opt for Deming (德明饭店), a highly-recommended family-run restaurant near West Lake for a more local experience. This restaurant has been running since 1995 and starts filling up around 6pm. Order the fried shrimp (油爆虾 yóu bào xiā), sweet braised ribs (糖醋排骨 táng cù pái gu) and live a little and try the brined large intestines (大肠 dà cháng) stewed with five spices, white pepper and soy sauce.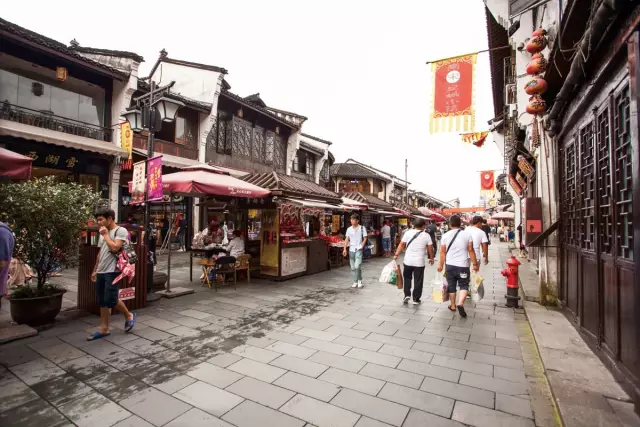 For something more elegant, go to Jin Sha, one of the best restaurants in Hangzhou at the Four Seasons, which is also the only award-winning restaurant by Forbes Travel Guide in the city. It'll cost a pretty penny, but it'll be worth it. Specialties include the Beggar's Chicken and braised pork belly with abalone. Stroll the garden-like grounds to burn off your meal.
Deming: Fenghuang Lu, Bagua Xinchun, San Chuang Xi Ce (near Baiyun Lu) 凤凰山路八卦新村3幢西侧 (近白云路南小弄堂), Tel: 137-5711-1911
Jin Sha, Four Seasons Hangzhou: 5 Lingyin Lu (near Quyuan Fenghe) 灵隐路5号杭州西子湖四季酒店1楼(近曲院风荷), Tel: 0571-8829-8888, 0571-8113-5188
Where to Shop in Hangzhou
Hefang Lu and Guangfu Lu are two parallel streets stretching as far as the eye can see, lined on both sides with knick-knack and food shops. If you're shopping for souvenirs, we recommend picking up some tea and foods like dried preserved meat, as well as pickled vegetables and dried mustard greens for cooking.
There are plenty of food courts with multiple stalls selling everything from skewers of all sorts, deep-fried crabs on a stick, pineapple fried rice and dim sum. The food here is mostly to tide you over until your main meal. Stop by Fengqi Lu or Xinhua Lu for the Silk Market. Of course, don't forget to haggle.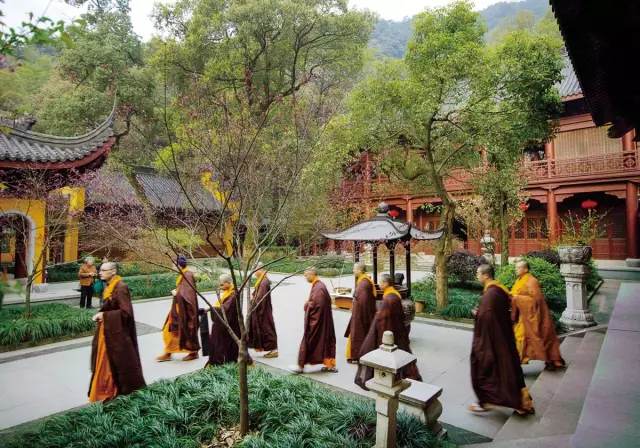 What to Do in Hangzhou
West Lake is a must. Walk around during the day and get tickets for Impression West Lake, an open-air spectacle of light, music, dance and theatrics, performed directly on the lake itself. Tickets start at roughly RMB320. Hangzhou is also a great place to reacquaint yourself with nature—be it at a leisurely pace by renting a slow motorboat on the lake (for around RMB50) or by hiking through the mountains nearby, exploring temples along the way. Pro tip: be sure to pack mosquito repellent.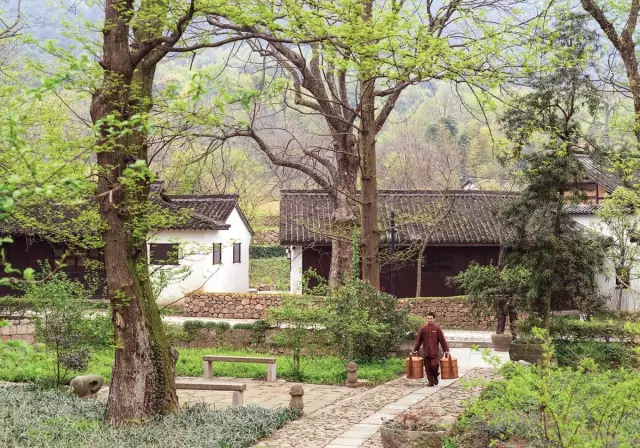 Where to Stay in Hangzhou
Look no further than Amanfayun on the pristine and serene grounds of a former tea-planting village. This luxury property is located within walking distance of seven Buddhist temples, including Lingyin Temple. The minimalist hotel has an abundance of shaded courtyards and peaceful surroundings, offering the luxury of space for city dwellers seeking refuge. There is also access to walkways leading to various temples and hiking trails ranging from one-hour to whole day hikes. They also have bicycles for rent.